Cristian Rinaldi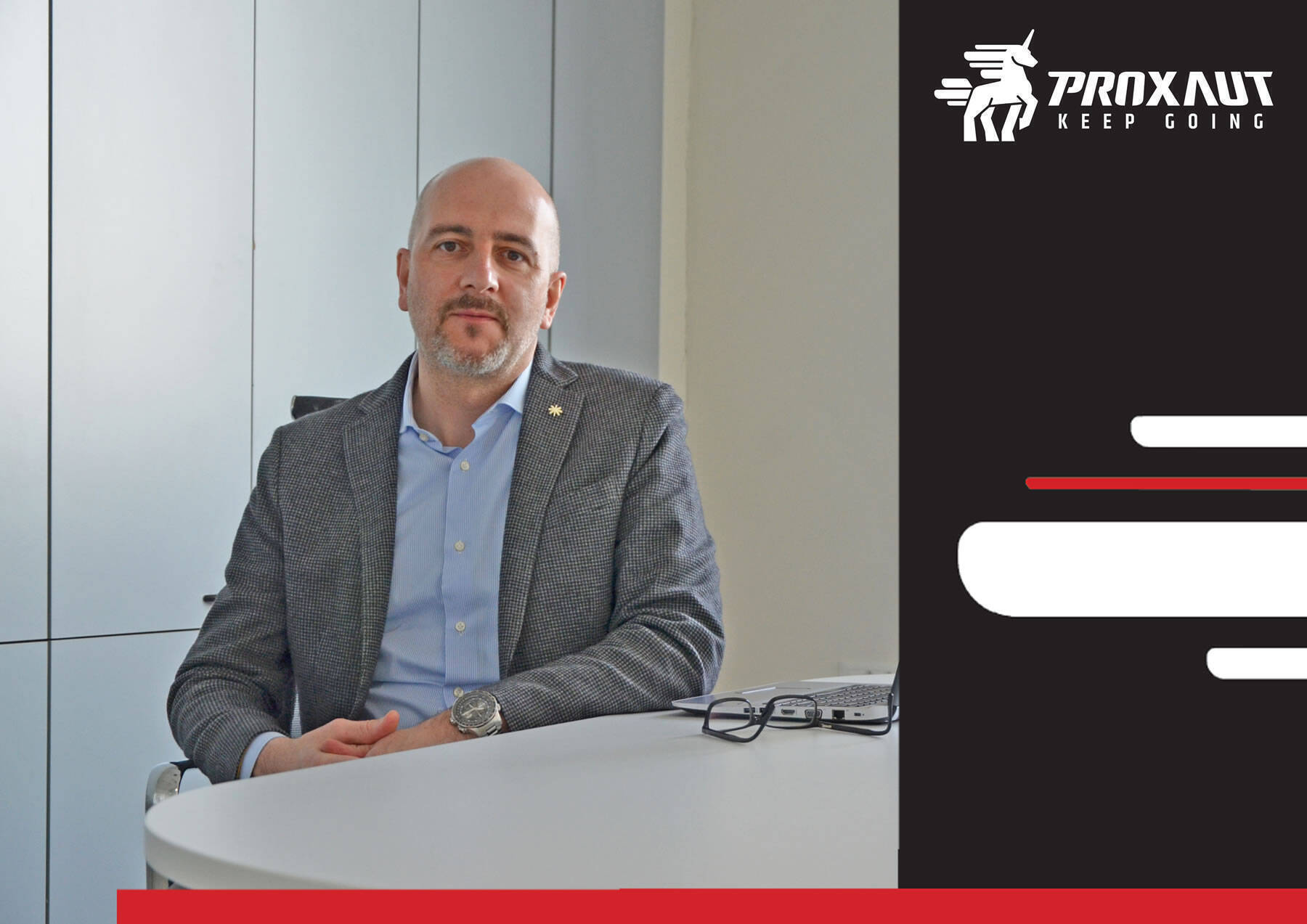 "Once change has begun, let's go ahead, never give up and never stop!" These are the words said by the General Director of Proxaut on the occasion of the nomination of Mr. Cristian Rinaldi
as Sales & Marketing Director, during the Company meeting on 1st March 2021. After more than two years in the Sales Department, Proxaut decided to confirm its confidence in the Export Manager and entrust him with a very important task: to cross the national borders and to gain new foreign markets.
Proxaut is aware that the moment we are living, is not the easiest: the markets have been strained by the COVID-19 pandemic, travelling to customers and prospects is almost impossible and working sometimes is very complicated indeed, but despite this, we are all confident and believe in the future. Everyone hopes that the new Sales & Marketing Director will be able to achieve his goals together with his staff and all those colleagues who, every day, struggle and face great difficulties to get ahead. Thanks to his language and strategic competences, acquired over the years also at worldwide multinationals in Automation, Mr. Cristian Rinaldi is one of the faces of change at Proxaut. The Sales Department is booming rapidly, let's see what else Proxaut will announce.
Keep you posted, KEEP GOING!