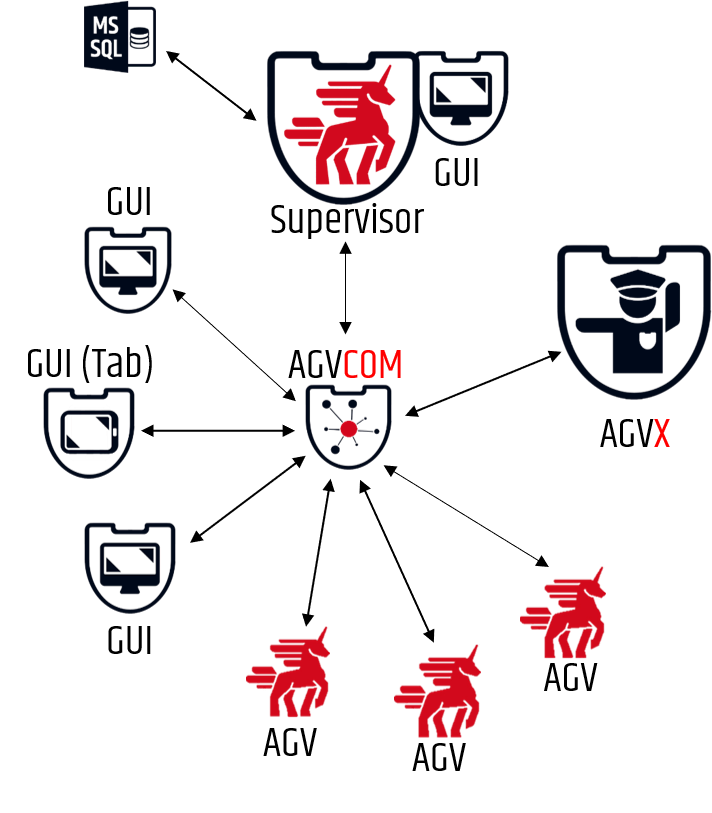 Supervisor
The stationary control system has the function of connecting and coordinating the AGV trolleys present in a plant. Without the aid of this system, the machine would not be able to perform the movements fully automatically.
AGVCOM
Its purpose is to receive any change in status from the vehicles, send it to the traffic management program (AgvX) and also assign the commands received from the management program to the cart.
AGVX
It assigns missions to the AGVs, based on their position and status, manages the choice of route, the traffic, the priorities and the execution of the loading/unloading commands.
GUI
This software module is the interface between the system and the operators in charge of management or maintenance.