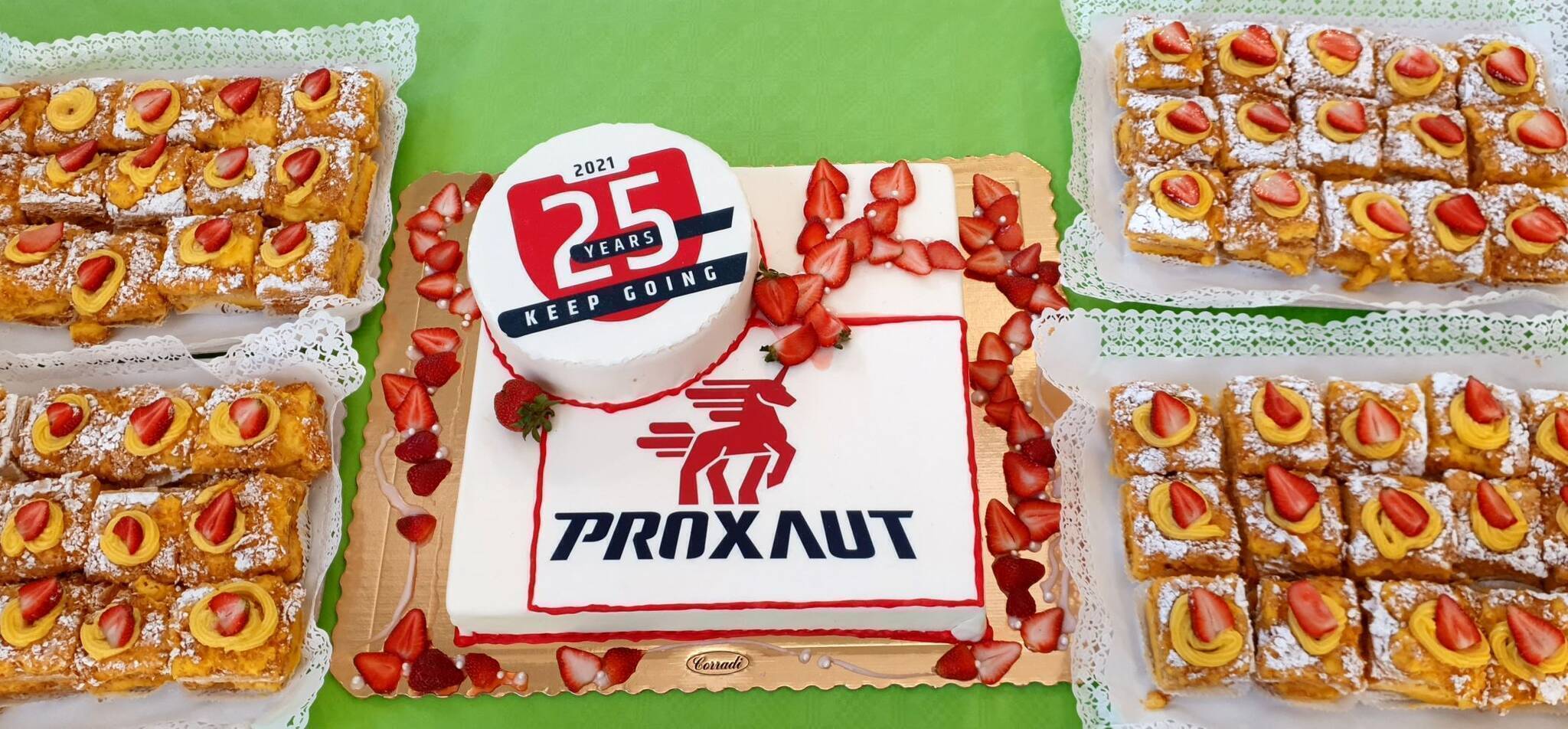 Happy anniversary PROXAUT!
On Monday 18 October 2021 we celebrated our 25th anniversary with all our employees.
However, this anniversary is not only a milestone; it also represents a starting point, an occasion in which to stop and reflect and from which to look towards the future with the positivity and foresight that has characterised us in recent years.
Style, uniqueness, design and technology: these are the elements that will guide us in the near future and in the years to come.
Excellence, passion, determination, responsibility and reciprocity: these are the values that we will carry forward and that will lead us in the process of growth and internationalisation that has already begun.
Thank you all for celebrating, even if only remotely and with a short comment, this important event, and always: KEEP GOING!