2020: UNICO new brand
New UNICO brand and start of the new strategic marketing plan for internationalisation.
"Opportunities come and you take them when the time is right, and when the opportunity arose with PROXAUT, we recognised it immediately. The most challenging part was starting out. We all came together and asked ourselves who PROXAUT was, and many beautiful phrases and adjectives emerged, and also significant experiences that people carried in their hearts came to mind, but in the end, the word in the which we all recognized was "UNIQUENESS". It is not about being presumptuous, we just realised that each of our projects is unique, highly customised and speaks of us and our customers, and what makes them special.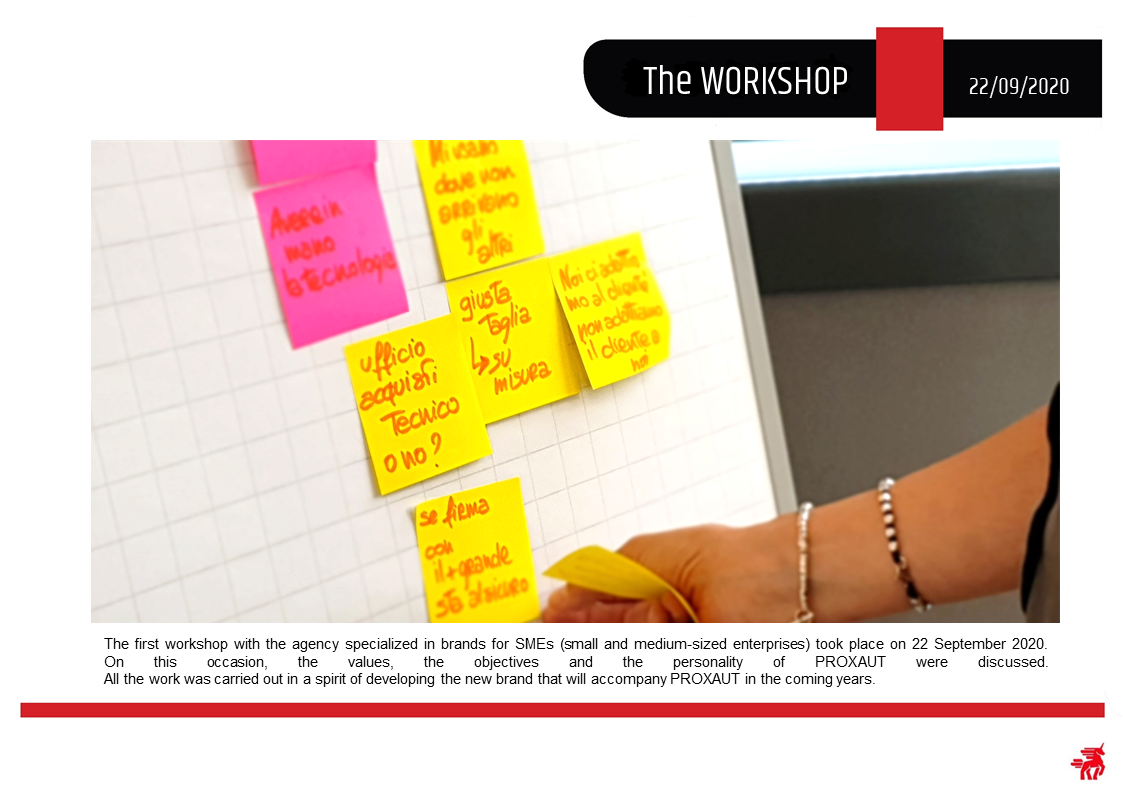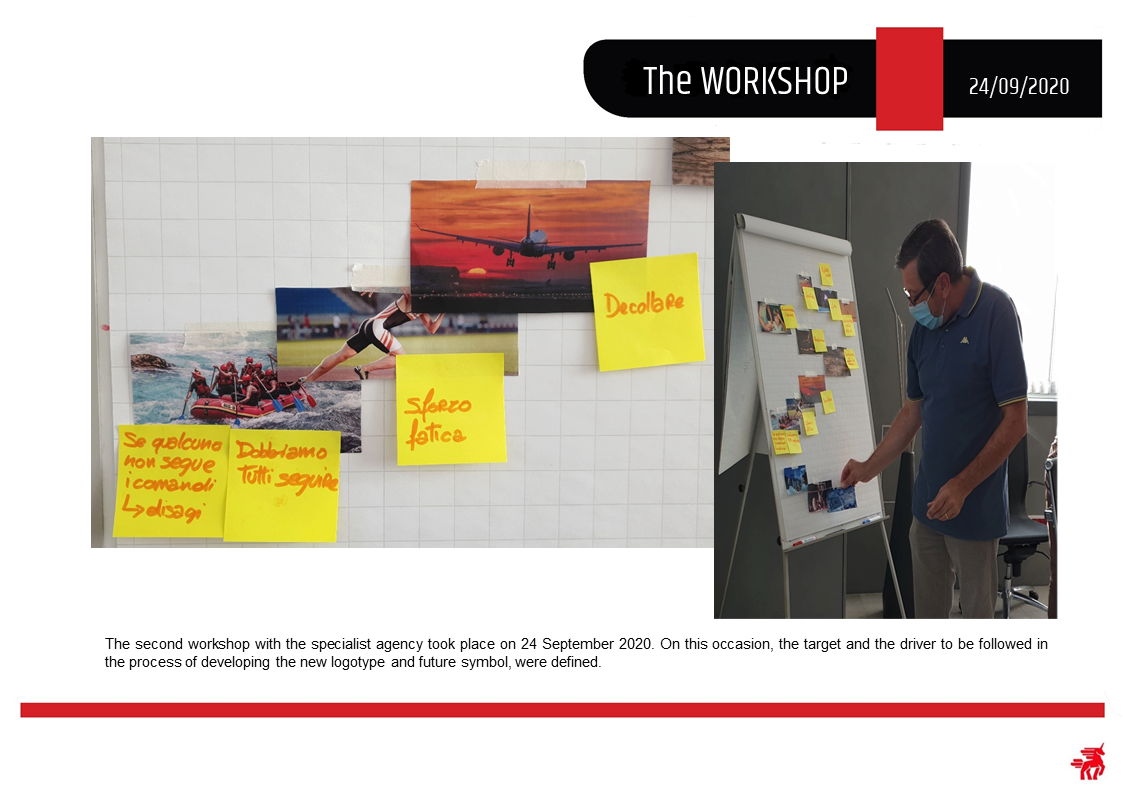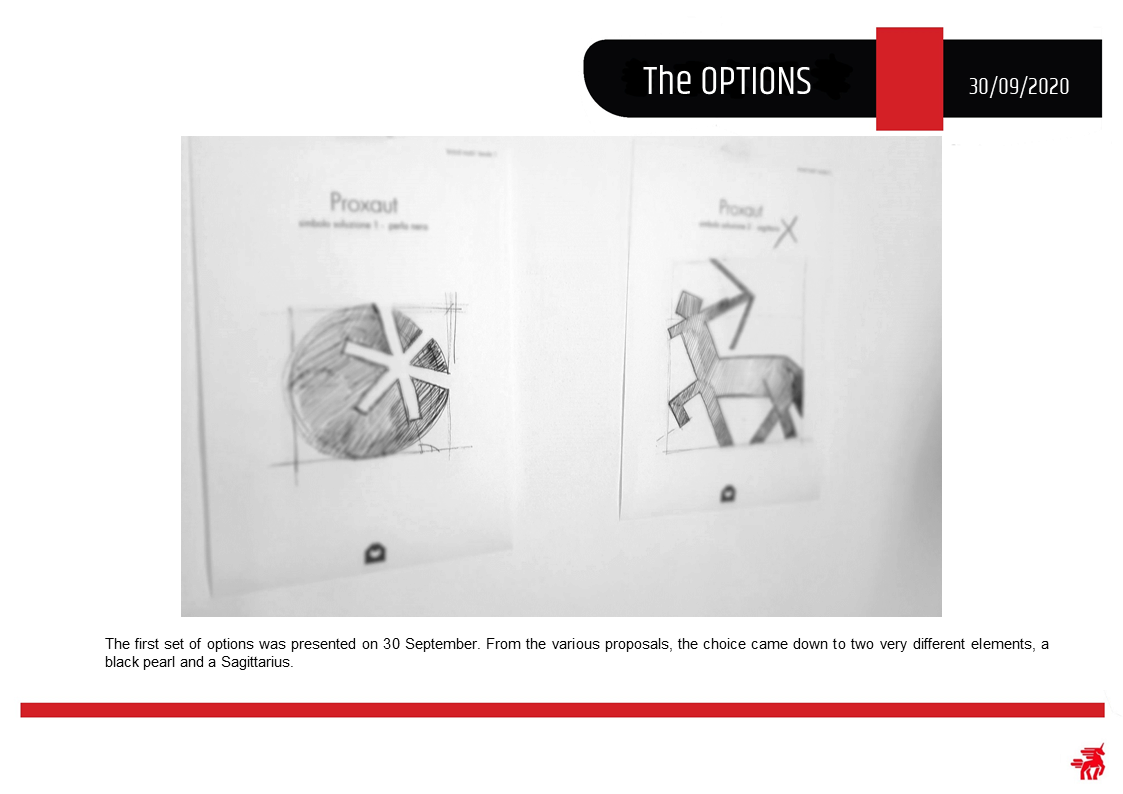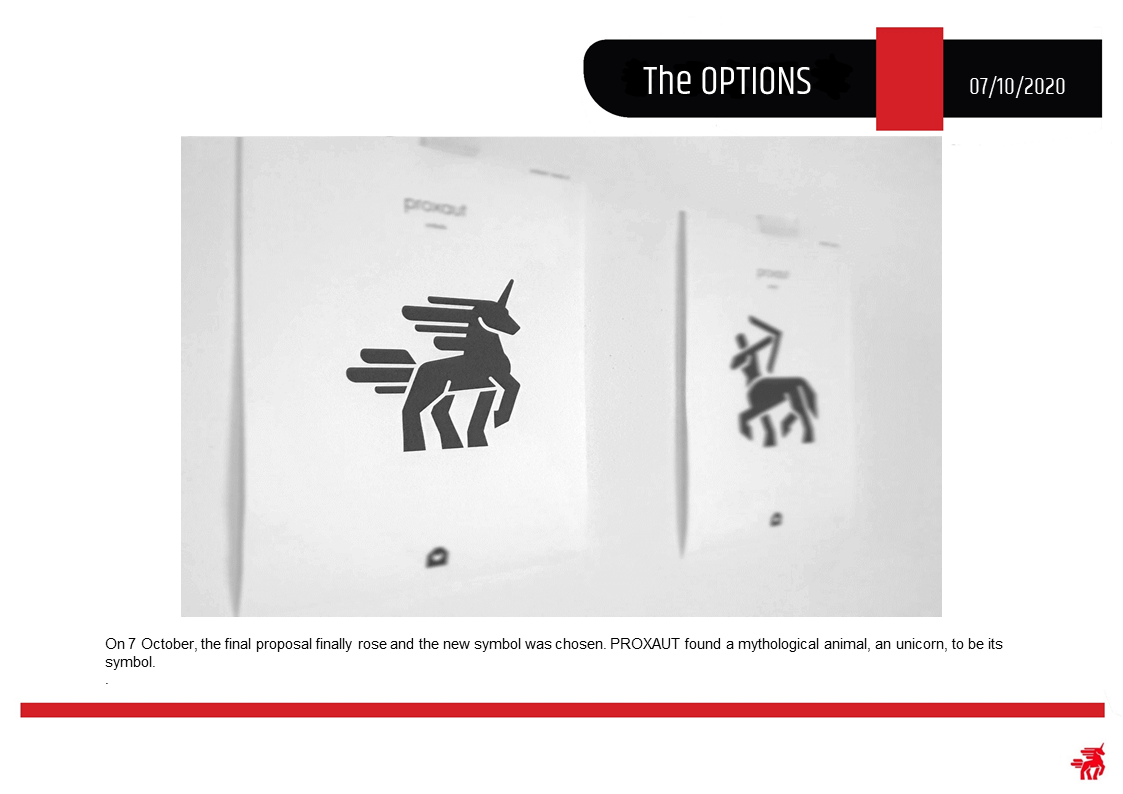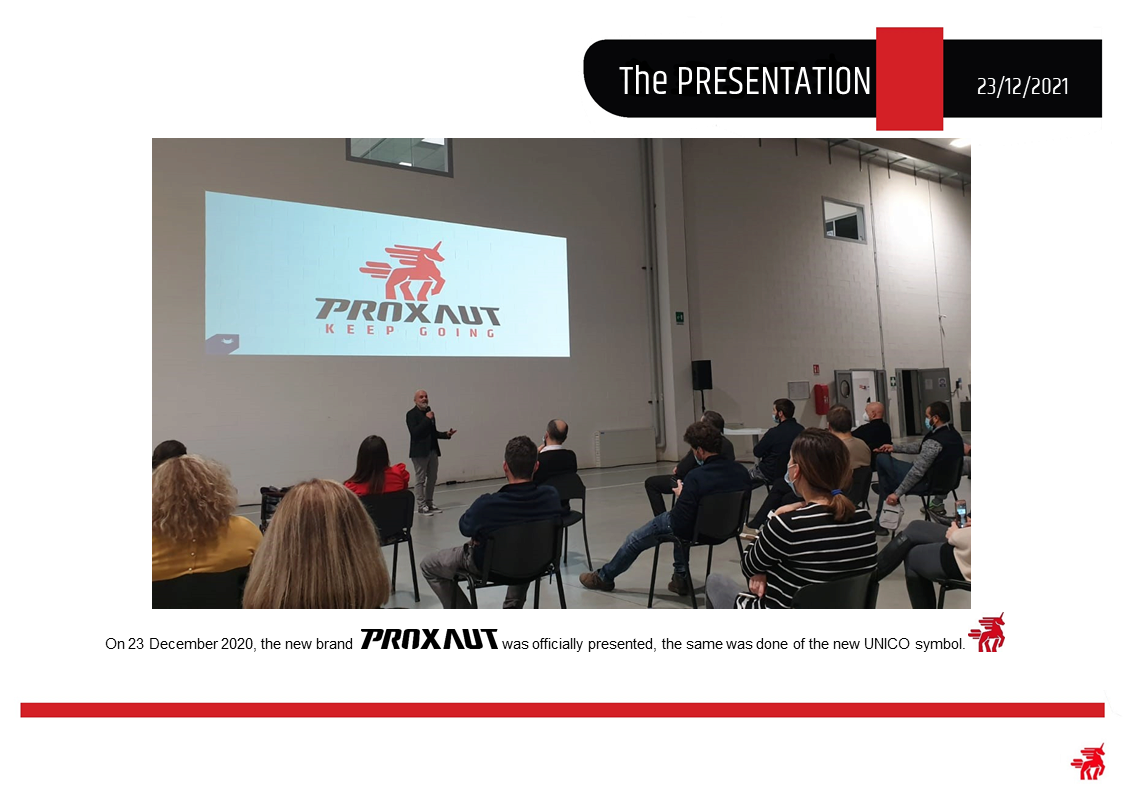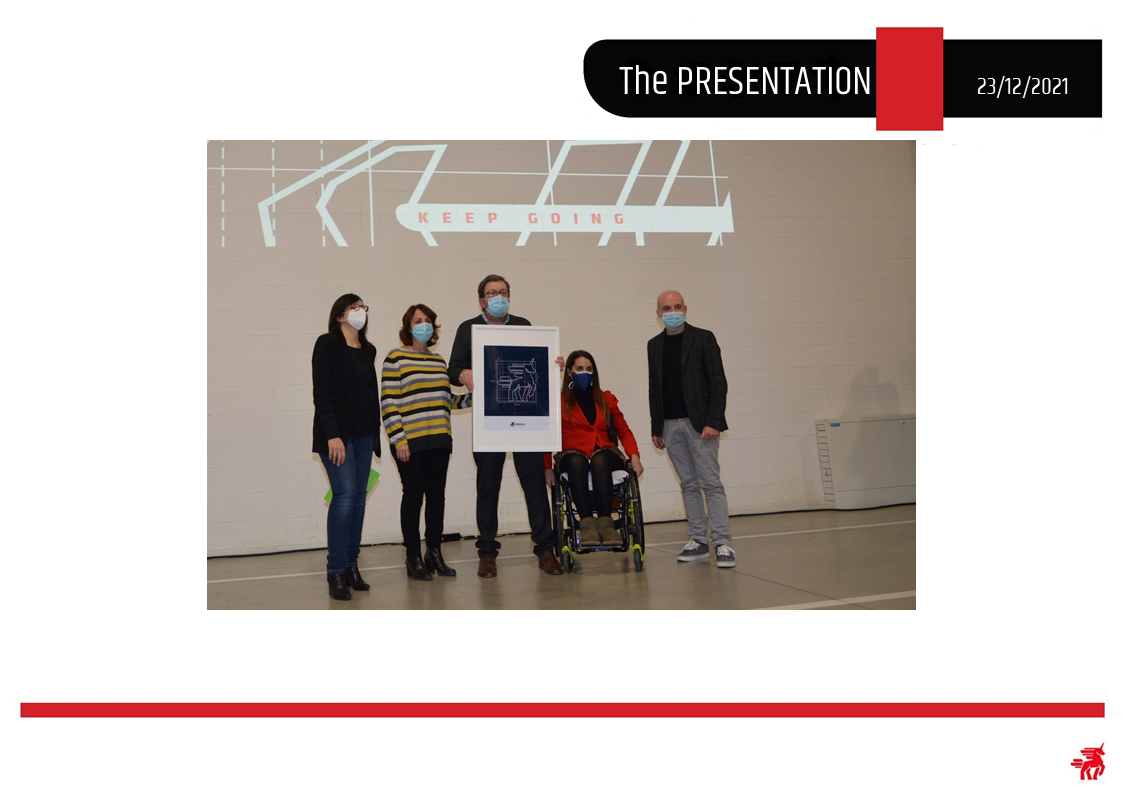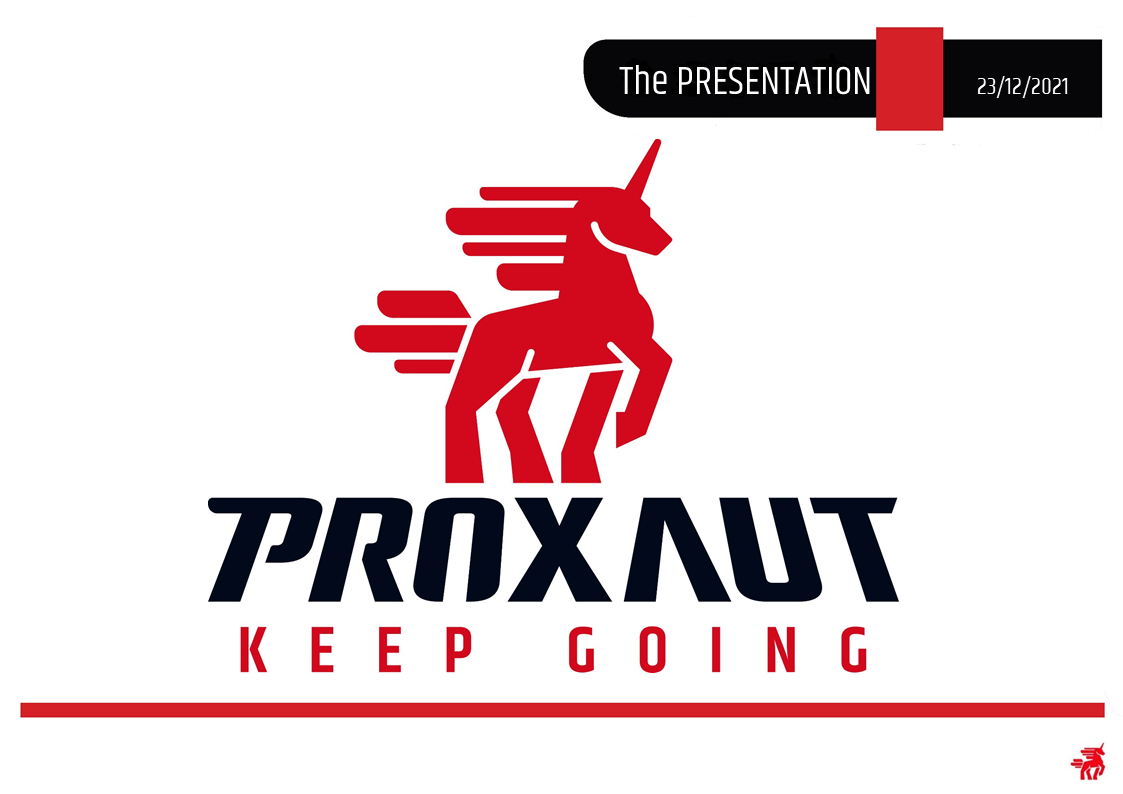 Everything we do is exceptional and distanced from the concept of "standard",and that is why we see ourselves in the unicorn, the symbol par excellence of uniqueness.

In this fantastical animal we also see some of our values such as beauty, which we always seek to create in our AGVs, and the concept of strengthness, used by our vehicles to transport and transfer goods. In addition to the symbol, after many attempts we defined a new pay-off and in the end we identified with the phrase "KEEP GOING": an exhortation for us, to move forward and continue to work and believe in the future, but also to our customers: we must all grow and look at the future with confidence and positivity ".
Cit. "Brand Platform 2021" Stefano Ballotti
FUN FACT:
The new UNICO symbol

The construction of the symbol

The new logo


History
The DNA of Proxaut has deep roots thanks to the long-standing experience of Mr. Ballotti which began in the early 80s and has matured in the most varied areas of the handling sector. Mr. Stefano Ballotti took his first steps in the field of automation but soon understood that making standard AGVs was not the future and set off on his path as a visionary entrepreneur: in this way, in 1997, Proxaut "tailored AGVs" came into being, where customised, special models are designed and created, tailored to the customer's needs. This pioneering spirit was nurtured day after day and represents the lifeblood of PROXAUT technology, increasingly at the service of companies.